Collect Production (Mission) Material
During a Mission, enemy may drop "Production Material".
You can receive powerful equipment by offering certain amount of "Production Material" and "Rugia" to "Blacksmith".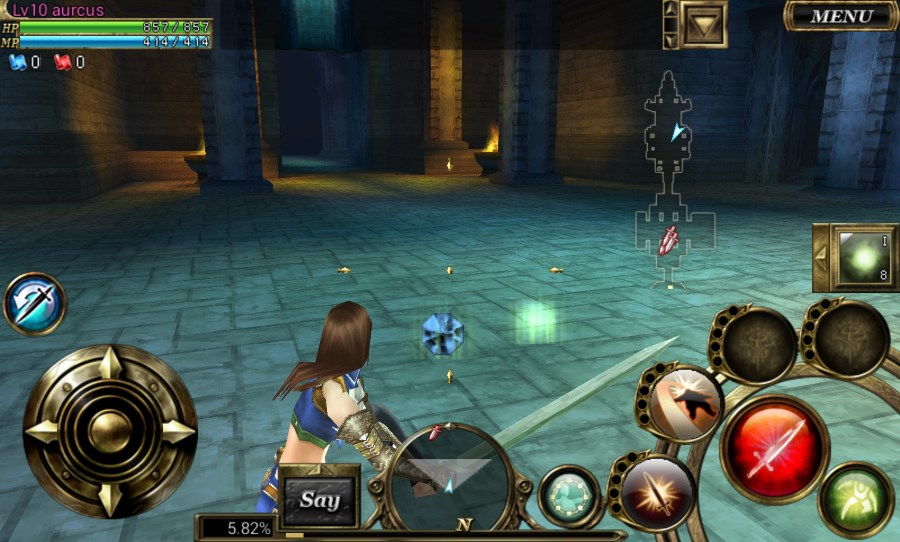 -Production (Mission) Material
-Blacksmith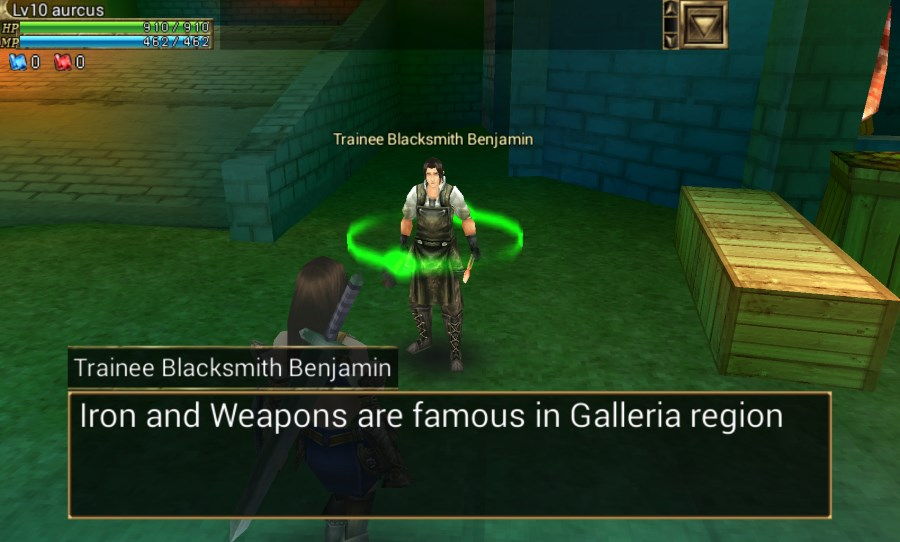 There are Blacksmiths in each town.
They produce powerful equipment by offering collected Production Materials and Rugia.
Types are limited at first, but you will be able to create more by investing Rugia to Blacksmith.
-Difference from normal equipment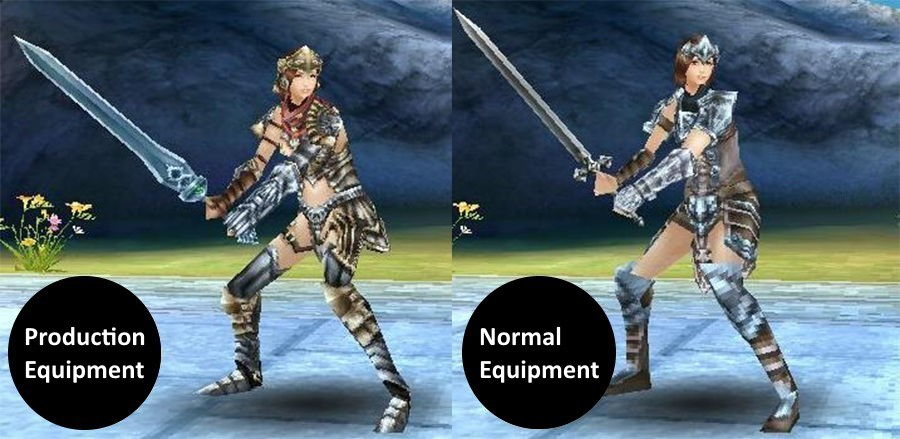 Production Equipment is very powerful and appearance is unique, compared to those dropped by enemies. Your game progress will be smoother if you are able to obtain them.