Make use of Login Bonus
You can earn bonus once per day by logging into the game.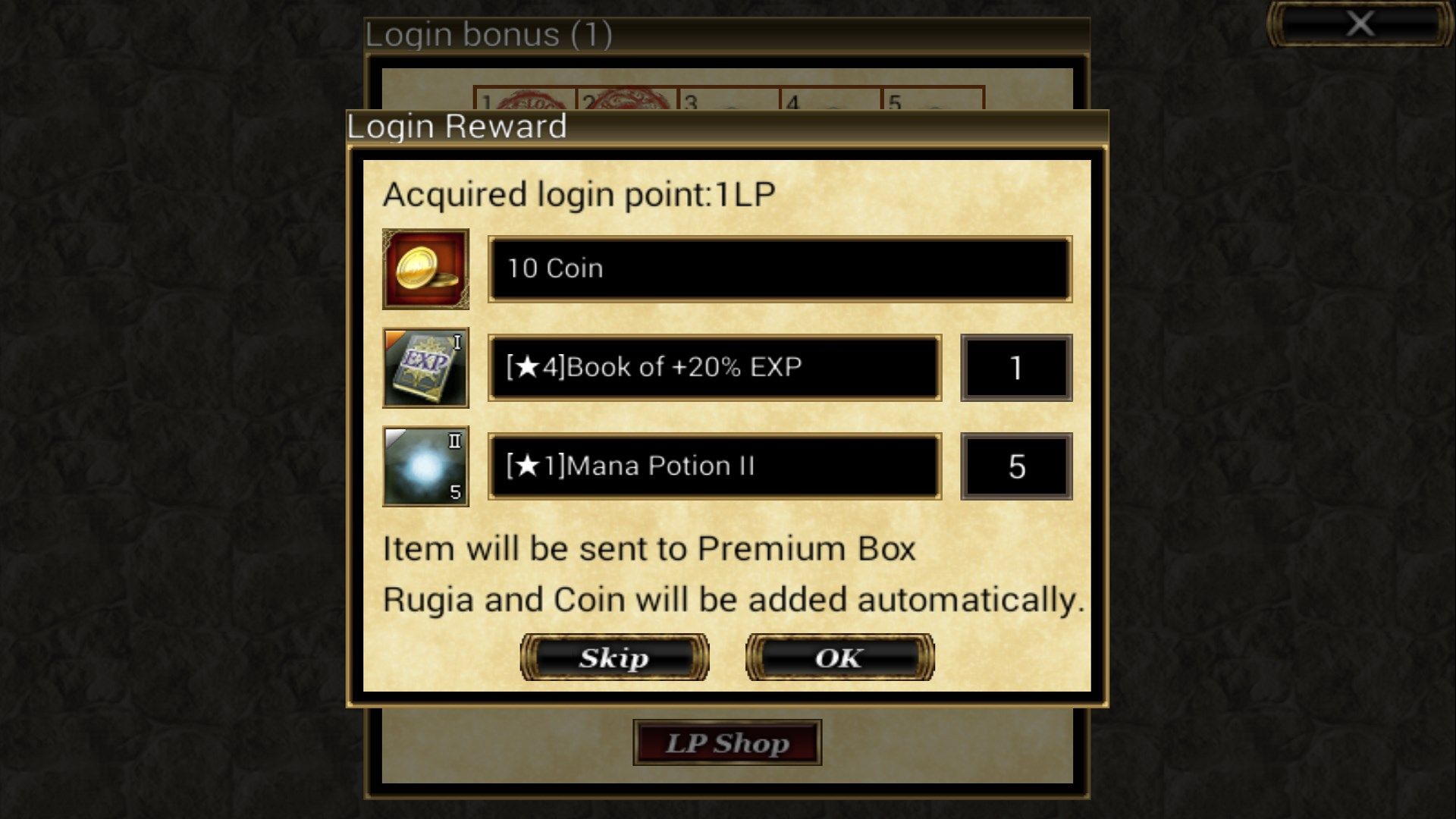 -Bonus Examples
-LP Shop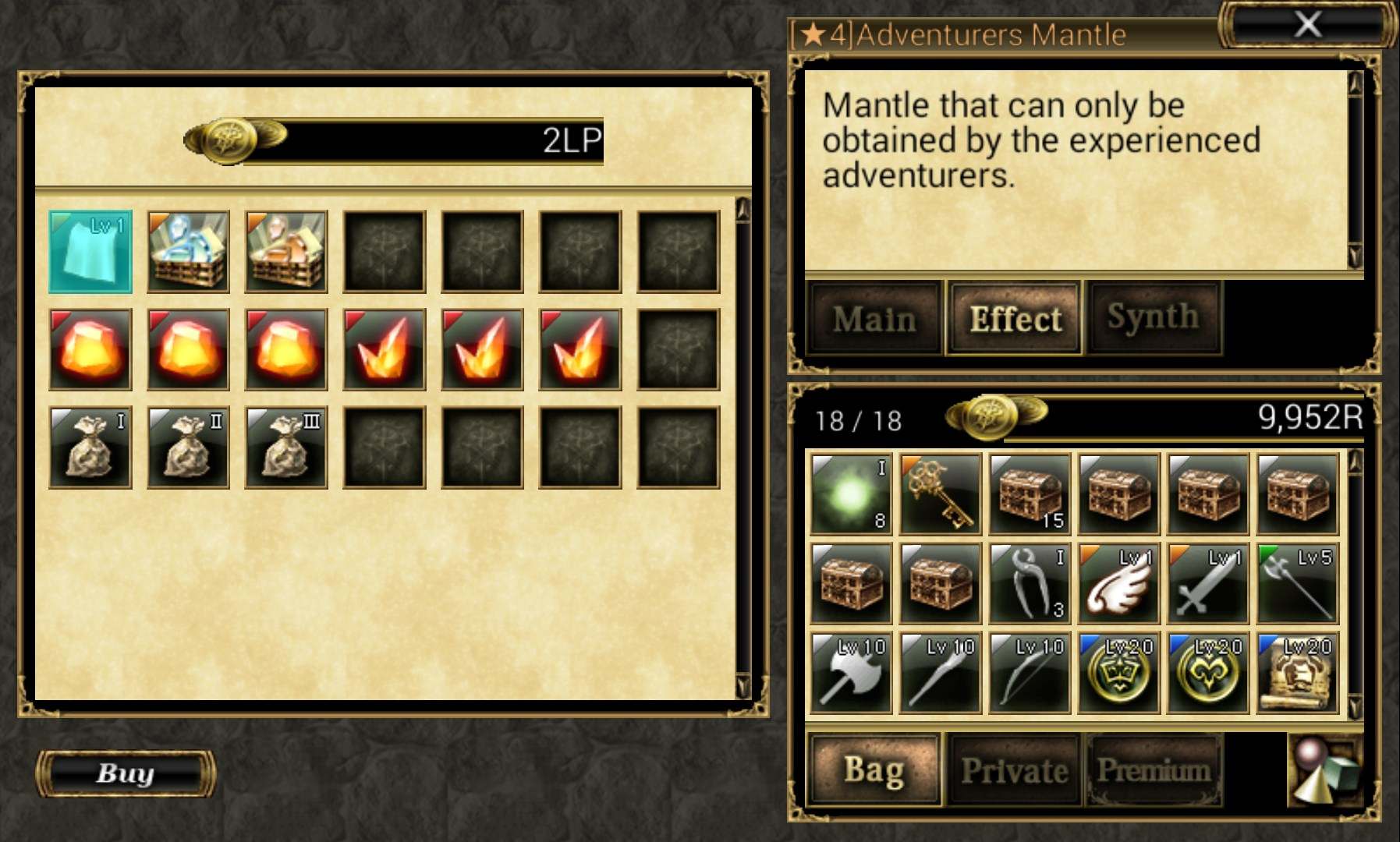 Special item can be received in exchange for LP (Login Points).
-How to enter LP Shop
1. Tap on [Menu] on upper-right of the screen.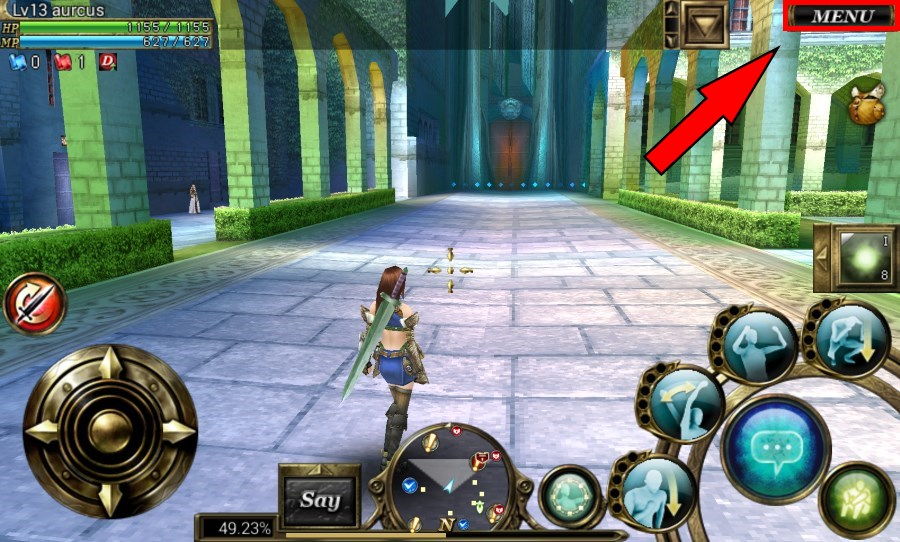 2. Tap on [Login Bonus].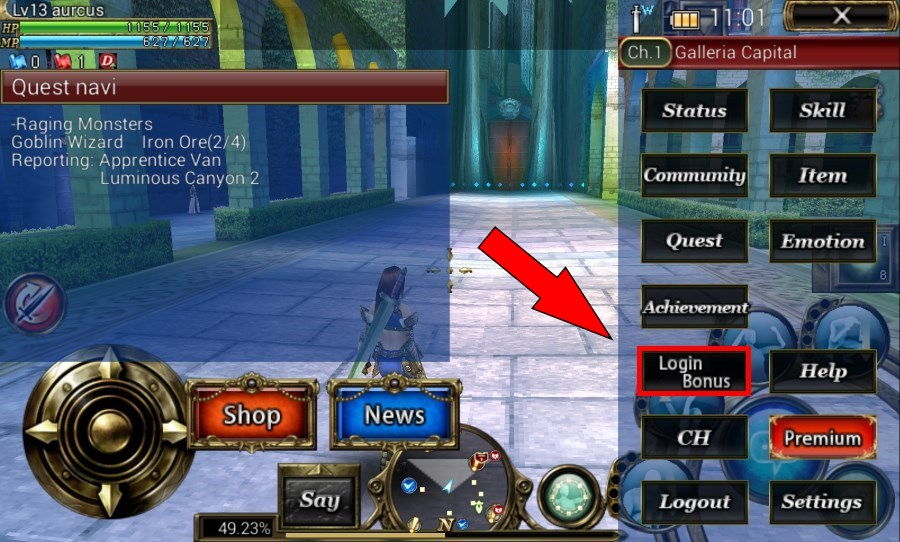 3. Tap on [LP Shop].