Upgrade Equipment
You will have advantages in combats by upgrading your equipment.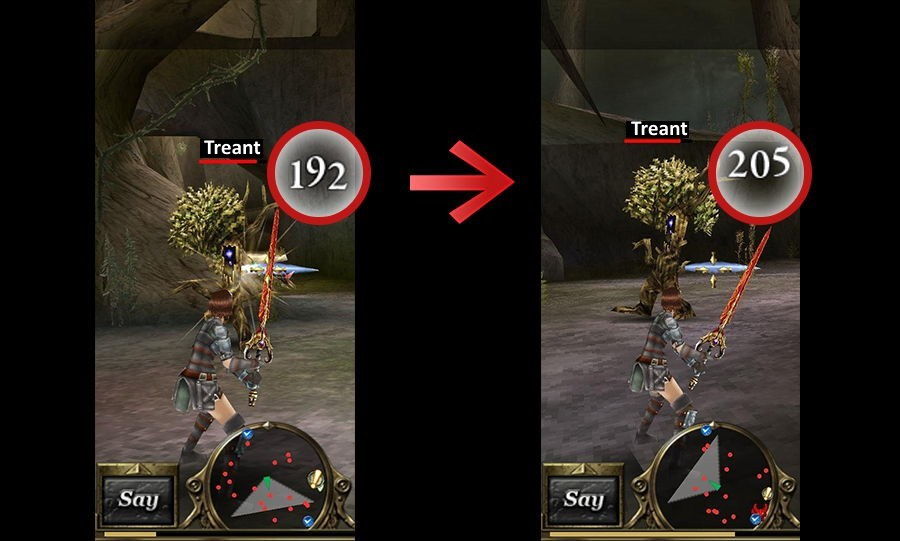 Upgraded weapon will deal more damage to enemies, and upgraded armor will decrease suffered damage.
※
*Accessories can be upgraded as well.
-Upgrade Preparation
You need "Upgrade Item" and "Upgrade Target Item".
To obtain "Upgrade Item", you can use Login Bonus or Market.
-How to Upgrade
1. Tap on [Menu] on upper-right of the screen.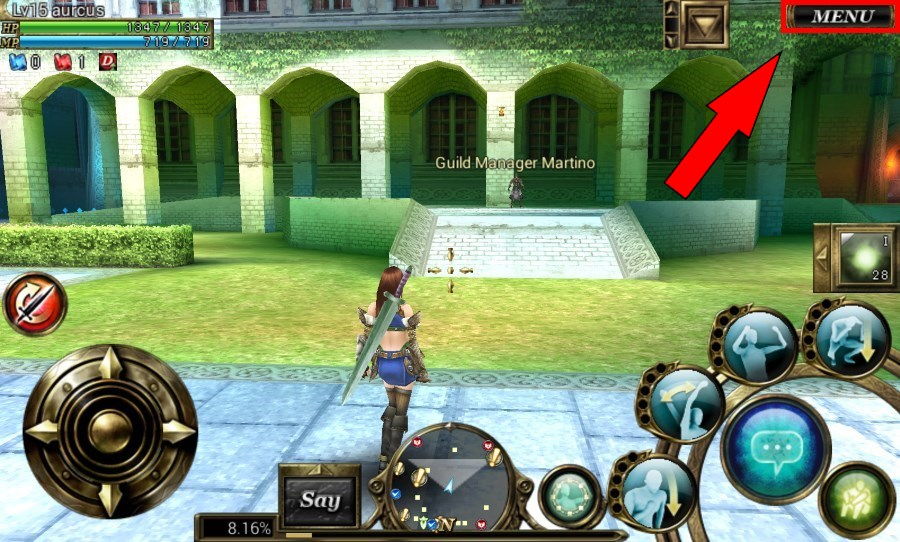 2. Tap on [Item].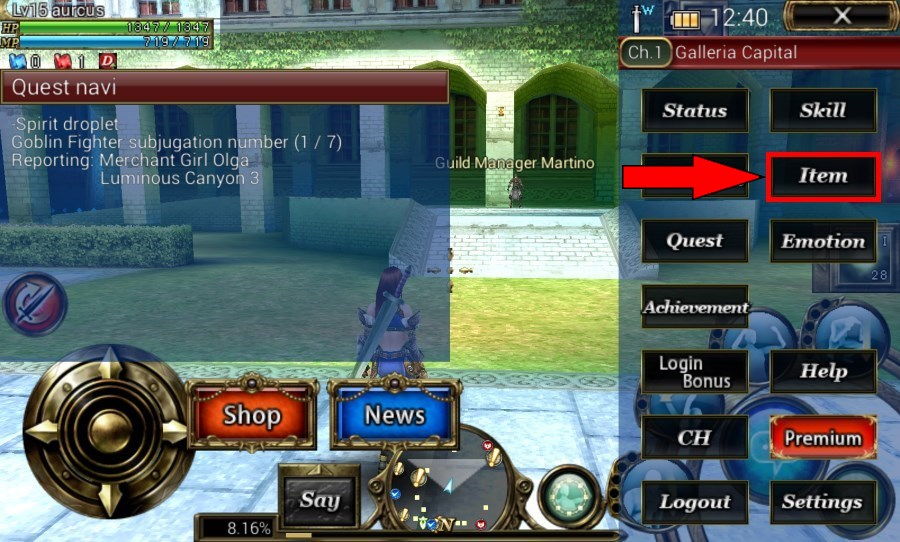 3. Tap on "Upgrade Item", then "Upgrade Target Item".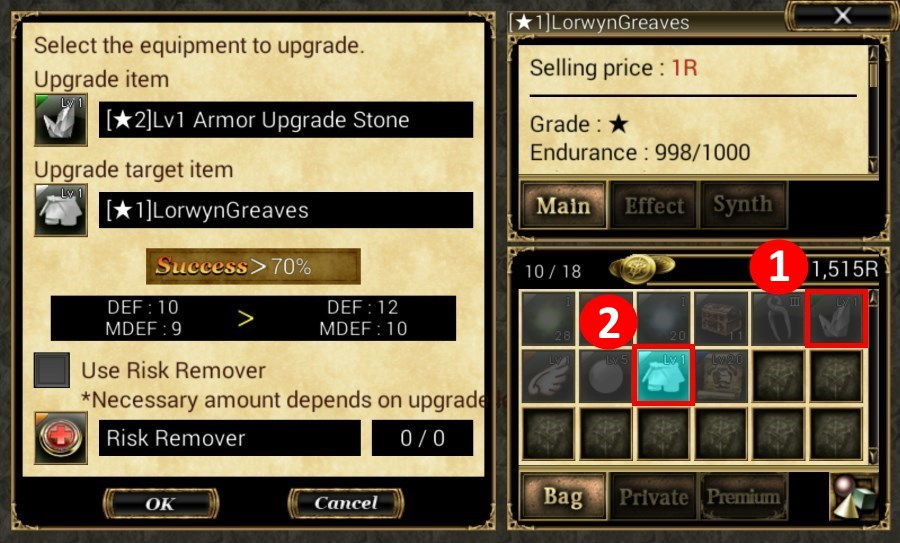 4. Tap OK.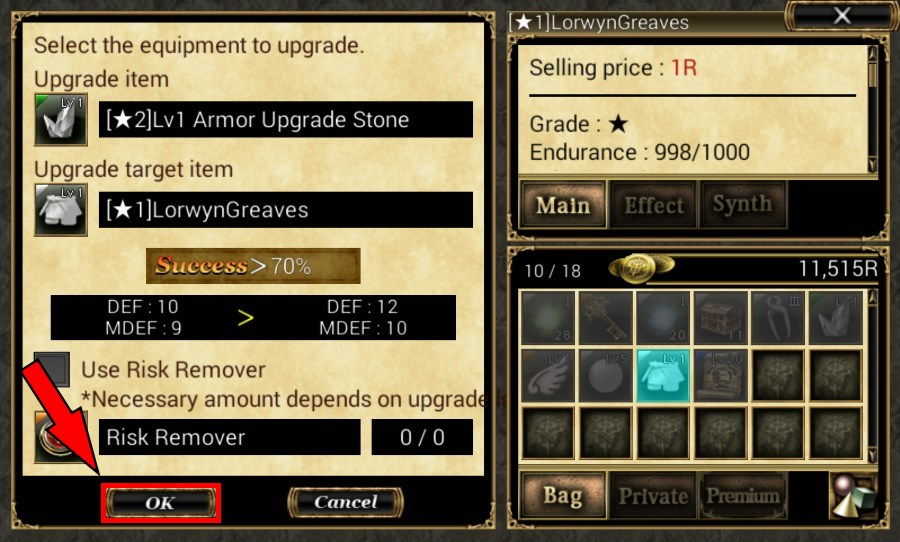 5. Tap OK.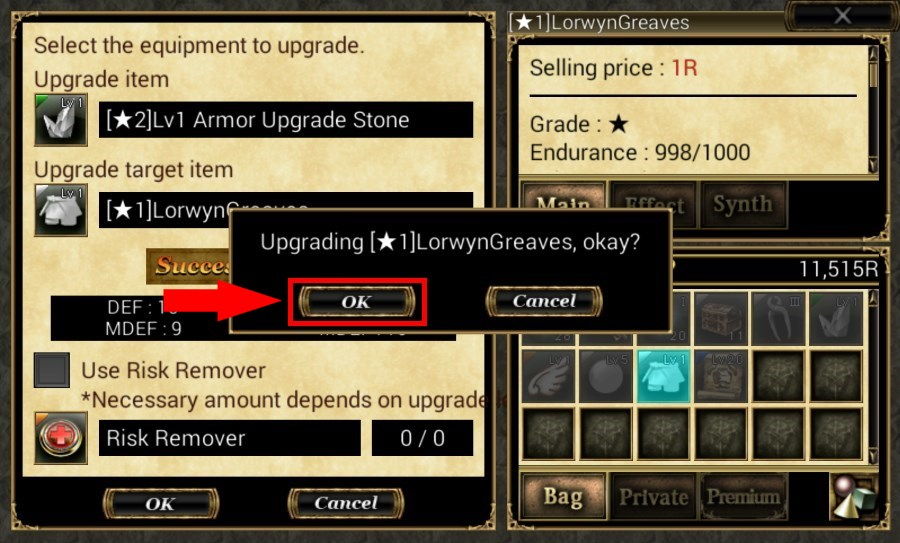 6. The equipment will be upgraded. Check the change in the parameter.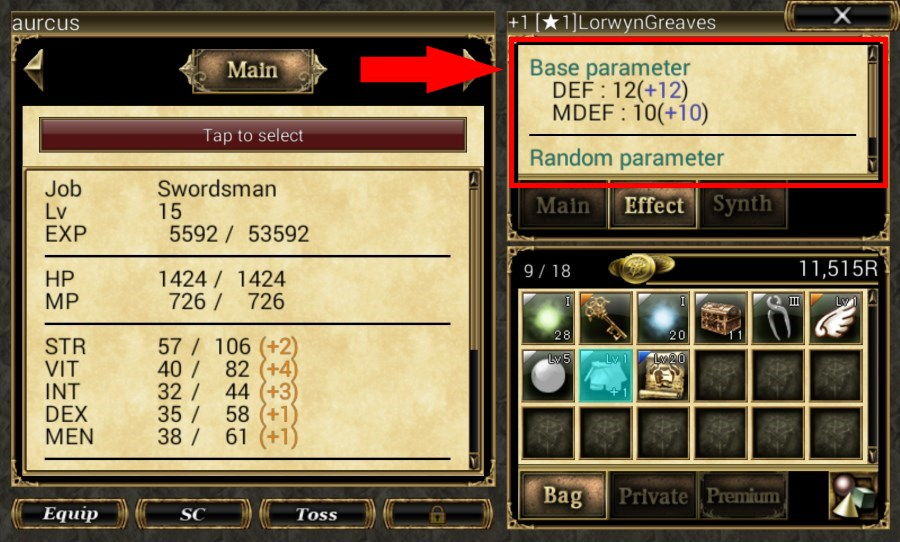 -About Upgrade Method
*
You may "fail upgrade" depending on the upgrade level.
*
When you "fail upgrade", the equipment ability may become lower than prior to upgrade attempt.